Carpet Cleaning Services
Commercial business owners and property managers can experience high traffic volume.  Specialty Restoration of Vancouver and Portland delivers prompt and state of the art carpet cleaning services to commercial buildings in Vancouver and Portland.  So whether your carpet is damaged by disaster or everyday wear and tear, SRT can restore carpet leaving a new, clean look.
Our Carpet Cleaning Services Include:
Moving small items and protecting carpet from furniture
Extracting excess water from carpet
Removing and replacing carpet pad if necessary
Cutting-edge technology and equipment cleans and restores carpet
All products used are 100% biodegradable and phosphate free
Extend the life of your investment in carpet and renew and restore the office with a clean, like- new look.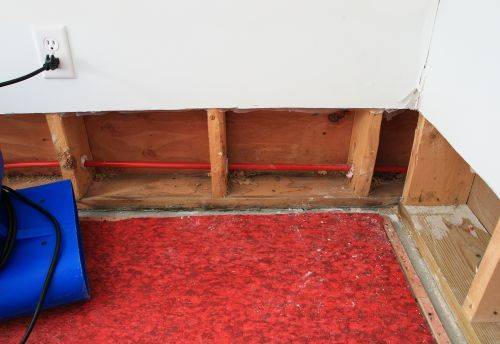 Air Duct Cleaning
Air-conditioning and ventilation systems can be a breeding ground for dust mites, pollen, dander, mold and mildew spores. Specialty Restoration of Vancouver and Portland cleans the entire system to remove these irritating and dangerous particles from air circulation. Your employees and customers will breathe easier after we clean your vents and ductwork. This is critical for those with allergy or asthma symptoms.
Commercial Air Duct Cleaning Services Include:
Clean the furnace/air conditioner.
Interior surfaces are vacuumed.
HEPA vacuum and cleaners are used to clean the cooling coils.
Blower unit is cleaned.
Clean the supply and return registers and grills.
Clean the supply and return ducts.
Ducts are cleaned with our state of the art equipment and deodorizer.
New air filter is installed.
Tile & Grout Cleaning
New trends in flooring are filling the workplace with tile and other hard surfaces. Specialty Restoration of Vancouver and Portland cleaning process will extract dirt and filth from tile surfaces and deep within the pores of the grout. Spills and stains can appear from daily use or from extreme disaster conditions, our process will restore your tile and save the expense of replacing expensive flooring. Call today for either a routine or an emergency cleaning.
Commercial Tile & Grout Cleaning Services Include:
Floors are inspected to determine the best treatment process.
Trained technicians use state of the art equipment to clean tile and grout.
All waxy buildup is removed along with excess dirt.
Clean floors save time and money if they do not have to be replaced due to disaster or simply wear and tear.
Crime Scene & Trauma Cleanup
After a crime scene or traumatic accident has occurred, precautions must be taken immediately to contain airborne biohazard contaminants. Many times blood and/or body tissue is involved in the cleanup procedure. Our first concern is safety. Specialty Restoration's trained professional staff will respond quickly with appropriate protocol to ensure privacy and compassion to people affiliated with difficult circumstances. We provide personnel certified and equipped to handle biohazard environments efficiently and effectively. We hope you'll never be affected by a violent crime, vandalism, or suicide, but if this should occur, we promise sensitive attention to restoring a crime scene back to its original condition.