Emergency Restoration Services
Disaster Response Team
Getting a business or organization operational following a fire, flood, high-impact weather event, environmental disaster or another damaging event is not easy, but SRT CAT's years of experience in recovery and restoration gives clients the ability to get back to business as usual as quickly as possible. We understand that the longer your business takes to become operational after a disaster means a higher potential for a loss of revenue. We are ready and on call 24/7. Following a catastrophic event, our CAT team is ready to restore and recover your property back to its original condition.
SRT CAT provides emergency relief from damage caused by many inclement weather situations including:
Disaster Response Services
SRT provides the following commercial emergency restoration and disaster response services throughout Vancouver and Portland:
24-hour emergency service
Water damage restoration
Fire damage restoration
Mold remediation
Catastrophic Management
Removal and disposal of wet materials
Record and monitor moisture levels
Content cleaning and inventory control
Pack out, pack in, storage
Emergency power
Document and records media recovery
Deodorization
On-site security of property, temporary fencing
Emergency Storage & Security
After your facility or building has been damaged, a potential security risk can exist. As part of SRT CAT's disaster recovery protocol, installation of temporary fencing, addition of security personnel, or other measures may be necessary to secure your property and belongings. Our customer's safety and security is a part of the complete recovery plan. As items are packaged and removed from your facility, they are inventoried and secured off-site. When we take in your contents, all of them are hand-cleaned, they're repackage and labeled in new boxes and then stored until your business is repaired.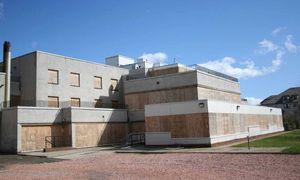 Services we provide:
We secure the property with on-site fencing, board up windows and doors
Outside security firms are contacted and acquired when deemed necessary
Contents are carefully removed to prevent more damage
Our crews individually clean and restore your property to like-new condition
Items are inventoried, securely stored, and then returned when your home or business is repaired.