---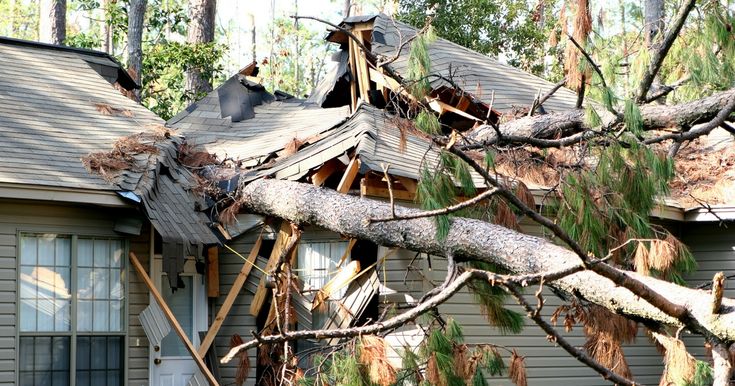 When severe weather hits, your home and property are your top priorities. If you're in the Washington area and need help getting back on your feet, call The GC North West Restoration Guys. We're a team of experienced professionals who know how to help you with everything from cleaning up after a tornado to repairing water damage.
Even in areas that are considered to be tornado-proof, such as the Midwest and Great Plains, severe weather can strike without warning. In fact, in the US alone, an estimated $30 billion is lost annually due to storm damage. That's why it's important to have a team of professionals who can help you deal with the aftermath of a destructive storm.
What are storm damage services?
Storm damage services are a type of service that homeowners in Washington USA can use to get repairs made to their homes after a storm. Damage caused by storms can vary, but can include wind and rain damage, flooding, power outages, and more. Services offered through storm damage cleanup companies can range from simple fixes like fixing broken windows or checking for structural damage to more complex repairs like rebuilding entire walls or roofs.
When you need help after a storm, call on the professionals at storm damage services. This is a team of experienced individuals who are dedicated to helping people recover from any type of storm damage. From cleanup and repairs to insurance assistance and more, these experts are available to help you get through this tough time.
If you have any questions about what to do in the aftermath of a storm, please don't hesitate to contact our team. We would be happy to help you in any way that we can.
Types of storm damage
When a storm hits, there are a few different types of damage that can occur.
Wind damage is the most obvious type of damage that occurs in storms. When winds whip around corners or through openings, they can cause extensive damage to objects in their path. Roofs can be ripped off of buildings, trees can be uprooted, and windows and doors can be blown open.
Water Damage is another common type of storm damage. Storms can produce large waves that rush inland, carrying with them salt water and debris. This mixture can cause extensive flooding and damage to property.
Tornado Damage is one of the most frightening types of storm damage. Tornadoes are notorious for their destructive power, and they can cause significant damage even if they don't touch down. Winds rotating around a tornado can pick up objects and toss them hundreds of feet into the air. Homes, businesses, and entire towns can be destroyed in this way.
How storm damage services work
When a storm hits, it can cause significant damage to your home or business. Damage from a storm can range from minor water damage to serious structural damage. If you have any questions about the process of repairing your home or business after a storm, contact a professional.
Here are some tips on how to get the most out of storm damage services:
1. Contact a professional as soon as possible after a storm. Waiting can lead to more damage and frustration.
2. Have an accurate estimate of the damage done. A professional will be able to give you an accurate estimate of the repairs that need to be made and the time it will take to complete them. This information will help you plan for finances and time constraints.
3. Organize what needs to be moved and stored before the repair work begins. This will help reduce confusion and chaos during the repair process.
4. Work with a professional crew if possible. A team of skilled professionals will be able to work more efficiently and quickly than one person could on their own. This will minimize disruptions in your life while the repairs are being made.
5. Make use of resources
Who pays for storm damage services?
Many homeowners and businesses believe that if a storm causes significant damage, the insurance company should be responsible for fixing or repairing the property. However, this is not always the case. In some cases, the government may be responsible for paying for storm damage services.
There are a number of factors that can determine who pays for storm damage services in Washington. The most important factor is the type of damage caused by the storm. Damaged property that was caused by wind or rain will typically be covered by insurance, while property damaged due to an earthquake or fire will usually fall under the jurisdiction of the government.
In addition to damage type, other factors that can affect who pays for storm damage include the jurisdiction in which the damage occurred and whether the property is insured. If you are unsure who is responsible for paying for storm damage services in your area, it is best to speak with an insurance agent or government officials.
How to get a quote for storm damage services
If you've suffered damage as a result of a storm, you'll want to know how to get a quote for the services you need. Here's how:
1. Call your insurance company. They will most likely provide you with a list of contractors they work with in the event of storm damage.
2. Contact your neighborhood association or homeowners' association. These organizations typically have a list of member contractors who can provide storm damage services.
3. Search online for storm damage contractors in your area. You can also use sites like Yelp to find local businesses that offer storm damage services.
What to do if you have storm damage
If you have storm damage, there are a few things you can do to help yourself and your home. First, contact your insurance company to find out what your coverage is. Second, be sure to check your home for hazards before you go inside. Third, clear away any debris from around the home so that it won't catch fire. Finally, take pictures or videos of the damage so that you can document the event in case you need to file a claim.
There are few more things you can do to help get your home or business back to normal as quickly and efficiently as possible. Here are some tips:
-Check to see if your insurance policy covers storm damage. Most policies do, but make sure to check the fine print.
-Contact your local municipality and ask for help restoring power, checking water supplies, and clearing roads.
-If you can't get help from your municipality, contact your county government or state government. They may be able to provide grant money or other assistance.
Why choose gc north west Restoration Company?
GC North West Restoration is a full-service restoration company that has years of experience working on all types of storms. From major storms like Hurricanes Katrina and Sandy to smaller tornadoes and windstorms, our team can handle any storm damage situation. We have a variety of resources, including experienced crews and state-of-the-art equipment, to help us quickly restore your property to its pre-storm condition.
We understand the importance of restoring your property as quickly as possible after a storm, which is why we offer a wide range of restoration services at competitive prices. We also offer a 100% satisfaction guarantee on all work we do, so you can be sure you're getting the highest quality restoration services available. Contact GC North West Restoration today to get started on your storm restoration project!